Aceros Llobregat S.A and its 25 years of experience want to communicate to any company or workshop that their steel needs in:
1.2842 ( O2 ), 1.2510 ( O1 ), 1.2379 ( D2 ), HSS 1.3343 ( M2 ), 1.4034 ( AISI420), 1.4112 (AISI440B)… can be satisfied with our materials in stock, first quality cross rolled sheets, descaled, annealed, flattened and edges sheared, saw cut or laser cut.
We have sheets from 1 mm thick. and we can make strip cuts with saw for thicknesses greater than 5 mm.
We make national and international shipments either by parcel (DHL – UPS – etc) or maritime groupage (full sheets).
You can see in the pictures some of our available sizes (cut from sheets or plates).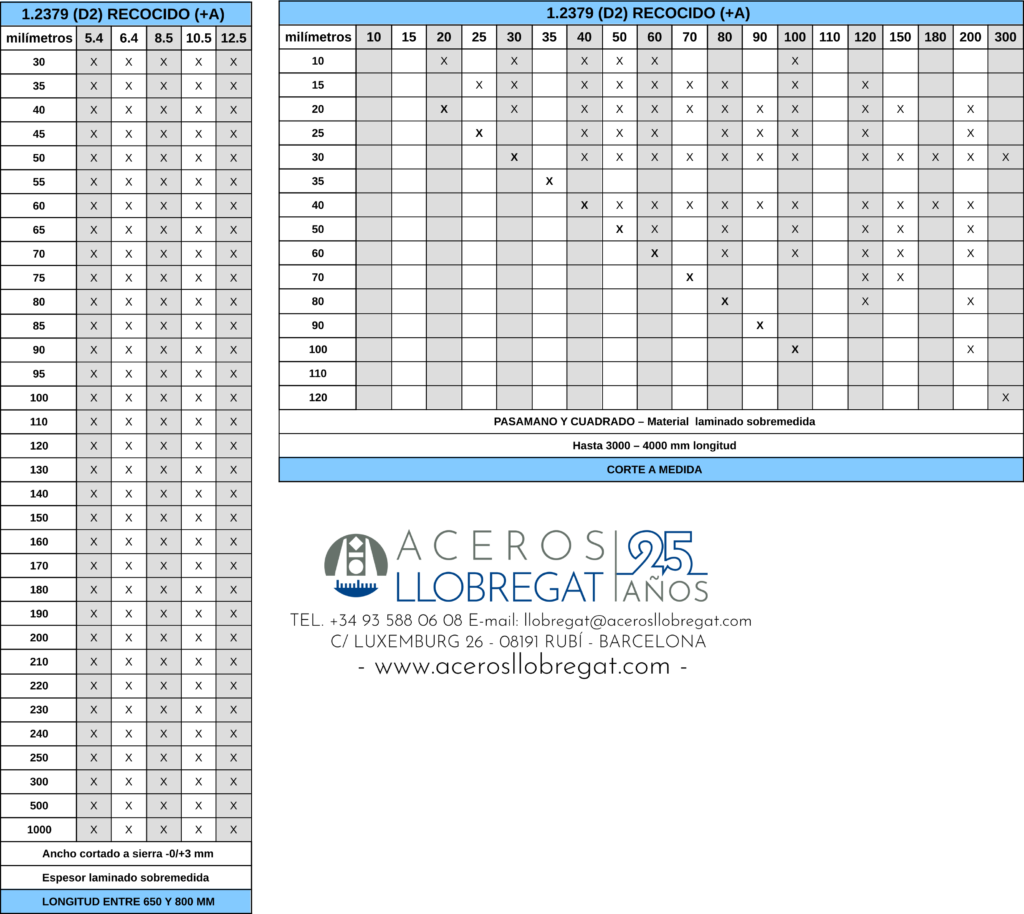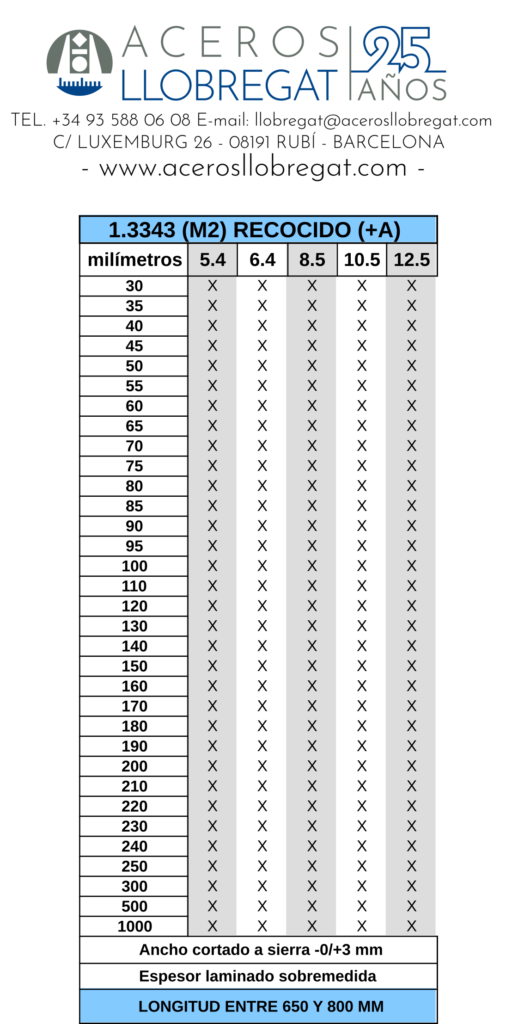 Waiting your emails!!!
Aceros Llobregat S.A.
Text: Ricard Vidal Ventós.