Aceros Llobregat S.A with 25 years of experience want to communicate to any company or workshop that their needs in tool steel grades:
1.2842 ( O2 ), 1.2510 ( O1 ), 1.2379 ( D2 ), HSS 1.3343 ( M2 ), 1.4034 ( AISI420), 1.4112 (AISI440B)… can be satisfied with our materials in stock, first quality cross rolled sheets, descaled, annealed, flattened and edges sheared, saw cut or laser cut.
Certified German manufacturing.
We have sheets from 1 mm thick. and we can make strips, cutted with saw for thicknesses greater than 5 mm.
We make national and international shipments either by parcel (DHL – UPS – etc) or maritime groupage (full sheets).
You can see in the pictures some of our available sizes (cut from sheets or plates).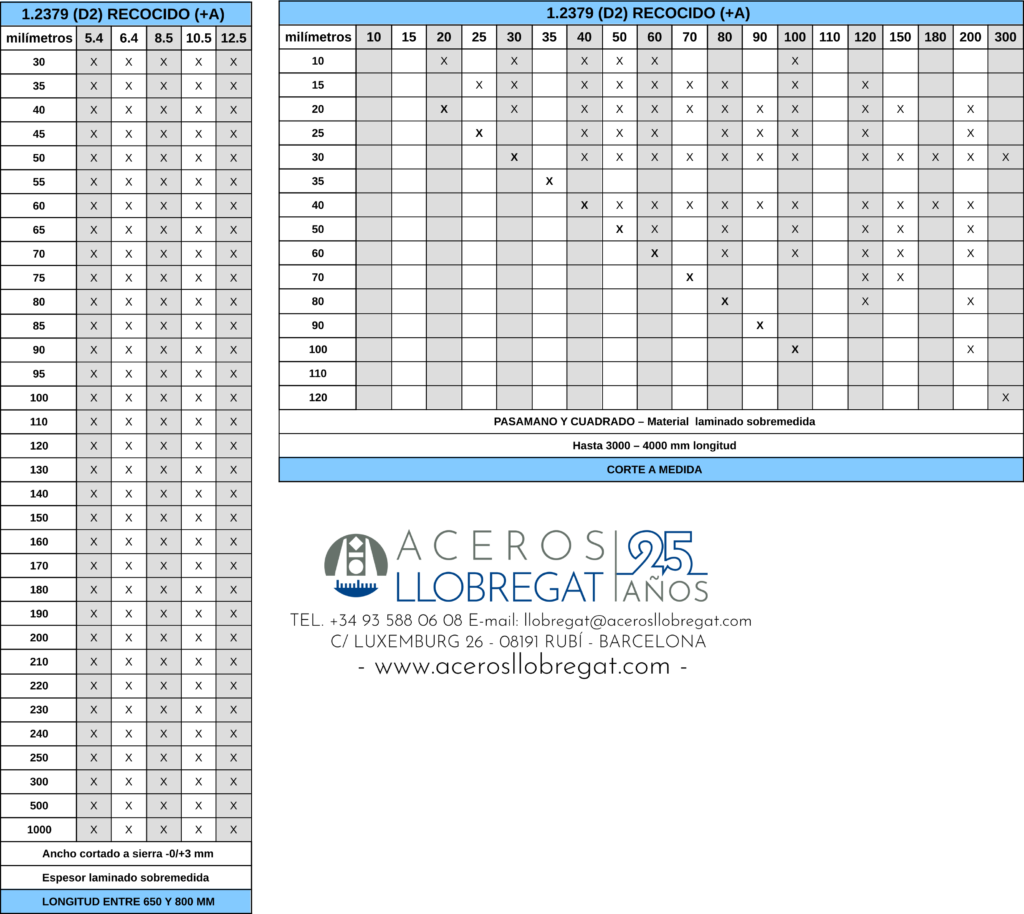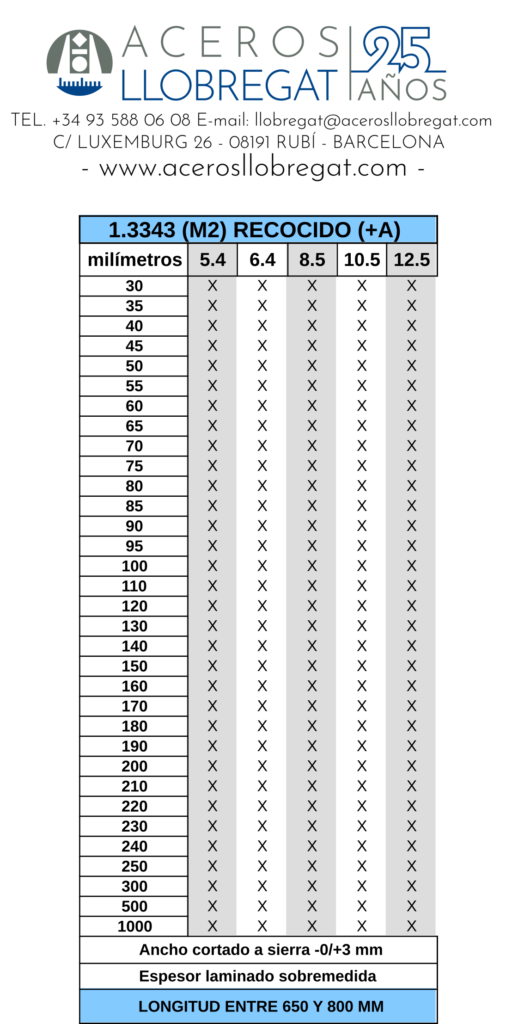 Waiting your emails!!!
Aceros Llobregat S.A.
Text: Ricard Vidal Ventós.